Introduction:
Welcome to the vibrant and enchanting world of Indian weddings, where ancient customs blend seamlessly with modern celebrations, creating a tapestry of love, joy, and cultural richness. In this blog, we invite you to embark on a journey into the heart of Indian wedding traditions, discovering the essence that makes these ceremonies so captivating and unique.
Indian weddings are a harmonious fusion of rituals, colours, music, and sacred traditions passed down through generations. Each ritual carries deep significance, symbolizing the union of two souls and the merging of families. From the auspicious engagement ceremony to the grand finale of the wedding day, every step is a mesmerizing spectacle of love and devotion.
The bride, adorned in resplendent attire and adorned with intricate jewellery, walks under a canopy of fragrant flowers during the pheras, circling the holy fire, seeking blessings for a lifelong companionship. The groom, dressed in traditional attire, embraces his role as a protector and provider, pledging his love and commitment.
Throughout this blog series, we will delve into the fascinating aspects of Indian wedding traditions. From the Mehndi ceremony, where intricate mehndi designs are applied to the bride's hands, to the Sangeet, a night of music and dance celebrating the union, we will explore the rituals and customs that make these occasions unforgettable.
Join us as we unravel the rich symbolism behind every ritual, understand the cultural significance of each ceremony, and discover the regional variations that add diversity to these celebrations. Whether you are planning an Indian wedding, attending one, or simply intrigued by the beauty of these traditions, this blog will serve as your comprehensive guide, igniting your curiosity and deepening your appreciation for the splendour of Indian weddings.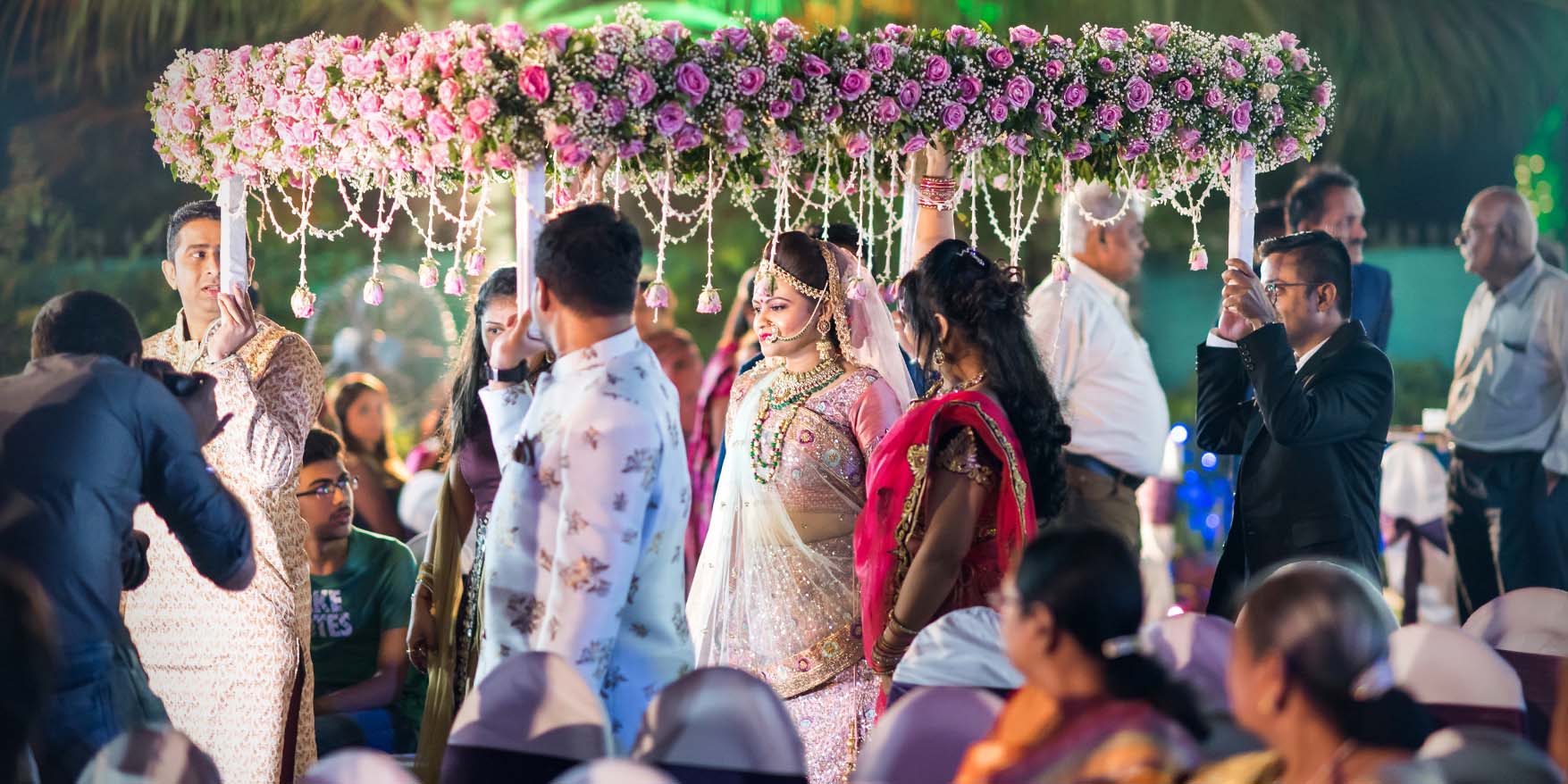 Hindu Indian weddings are renowned for their rich and diverse traditions, each reflecting the cultural heritage of different regions and communities within India. These traditions form the backbone of the wedding ceremonies and contribute to the grandeur and beauty of the occasion. Here are some essential Indian wedding traditions:
Mehndi Ceremony:
The bride's hands and feet are adorned with intricate henna designs symbolizing love, beauty, and auspiciousness.
Sangeet: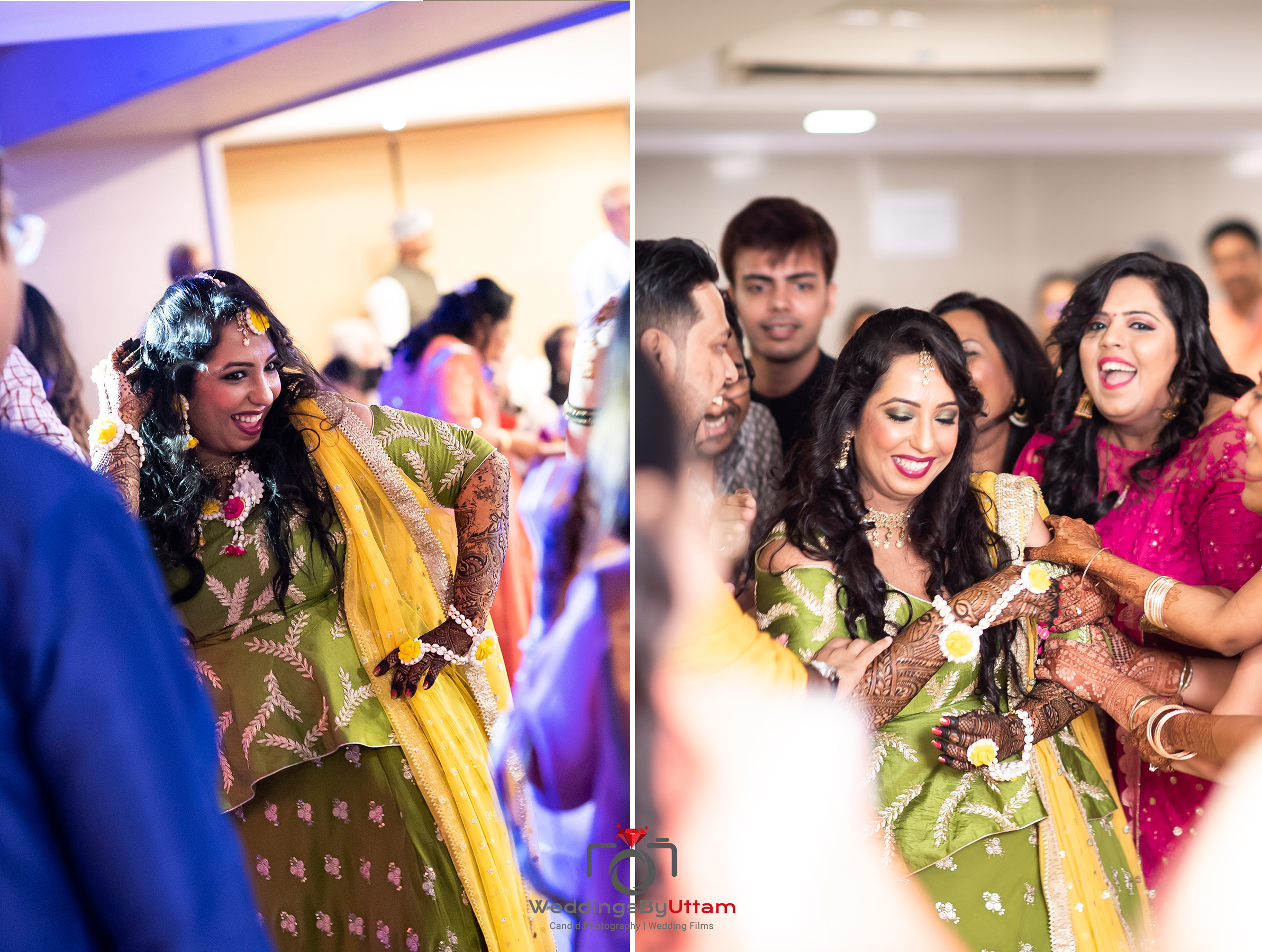 A night of music and dance, where family and friends come together to celebrate through lively performances and Bollywood-inspired dance numbers.
Baraat:
The groom arrives at the wedding venue in a procession, accompanied by his family and friends.
Varmala:
The bride and groom exchange garlands of flowers, signifying their acceptance of each other as life partners.
Mangal fera: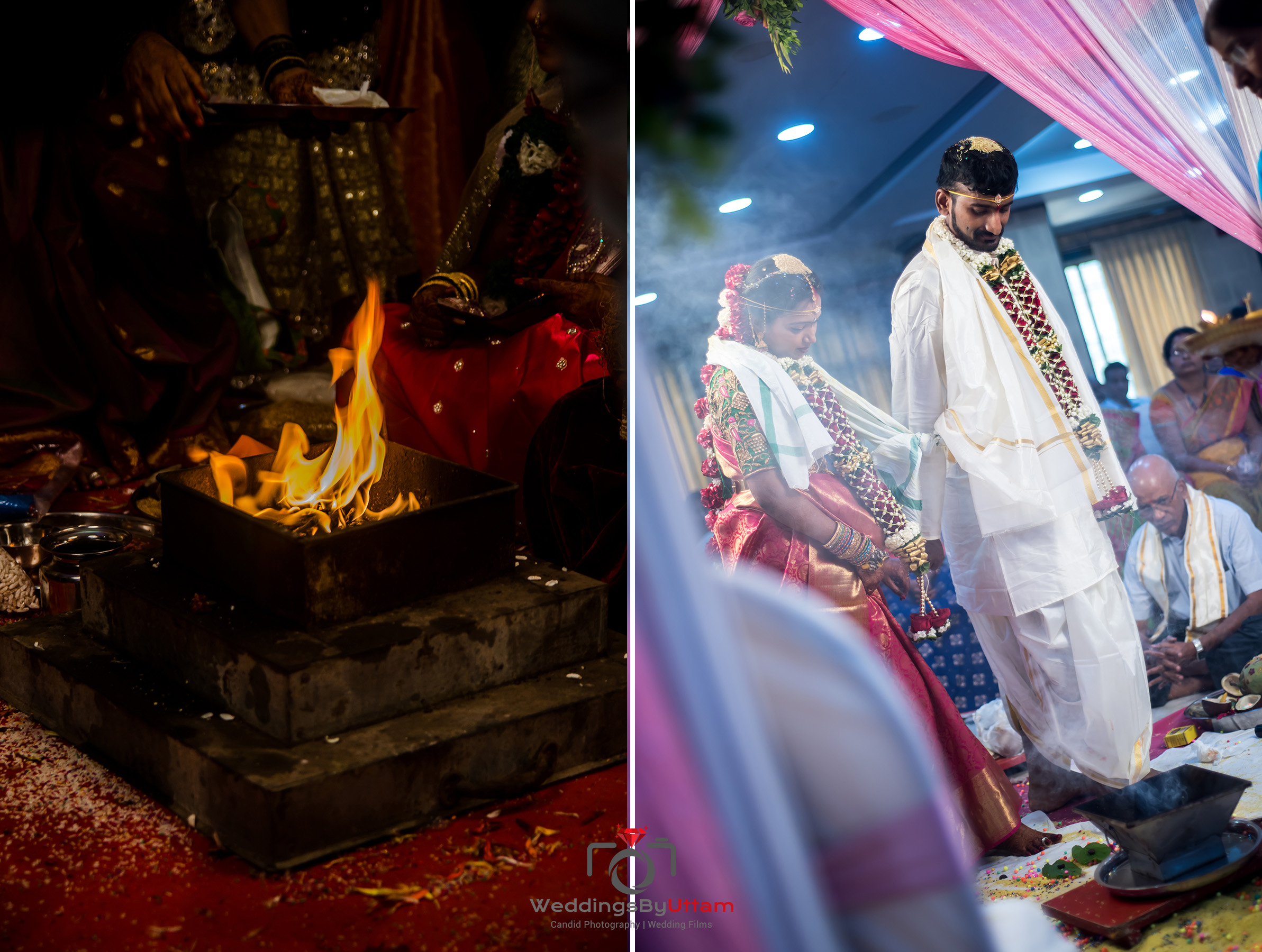 The couple takes seven sacred vows while circling the holy fire, symbolizing their eternal commitment to each other.
Sindoor daan:
The groom applies vermilion (sindoor) on the bride's hair parting, symbolizing her marital status and his lifelong devotion.
Kanyadaan:
The bride's father gives her away to the groom, symbolizing the entrusting of his daughter's happiness and well-being to her husband.
Bidaai: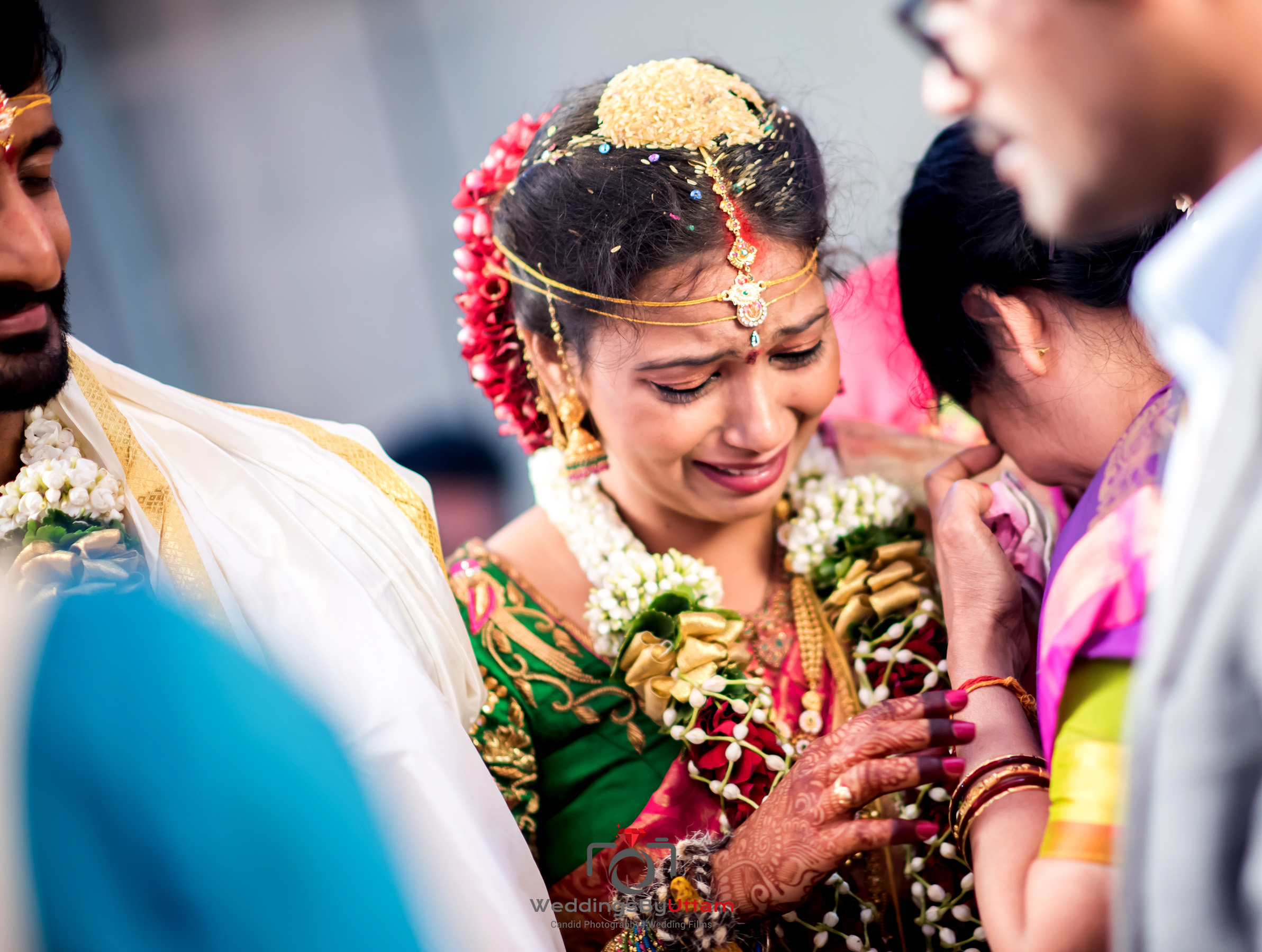 The emotional farewell where the bride leaves her parental home to start a new life with her husband, accompanied by blessings and tears.
Reception:
A celebration where the newlyweds are officially introduced to society, with music, dancing and feasting.
These are just a few examples of the countless traditions that are woven into the fabric of Indian hindu weddings. The beauty of these customs lies in their ability to create a sense of unity, joy, and reverence, making Indian weddings truly unforgettable experiences.
Wedding photography is of paramount importance as it captures the essence and emotions of one of the most significant moments in a person's life. It preserves memories, allowing couples to relive their special day for years to come. Every smile, every tear, and every heartfelt exchange is frozen in time, telling a beautiful story. When it comes to choosing a wedding photographer, WeddingsByUttam stands out as a top choice. With their exceptional talent and passion for capturing love and romance, they have the ability to create stunning and timeless images. Their attention to detail, creative vision, and ability to blend seamlessly into the wedding day make them the ideal choice. Trust WeddingsByUttam to transform your precious moments into cherished heirlooms that will be treasured for a lifetime.